Napa Valley Art & California Landscape Paintings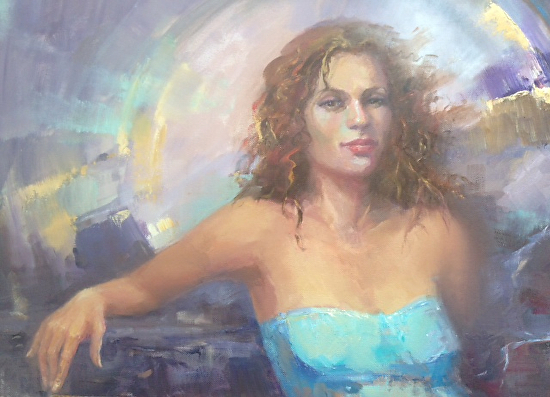 The New-Age Woman ... oil/canvas 18x24"
Someone recently asked me... How do you stayed inspired...?
I answered ... " I simply wake up in the morning...!" And then I thought
... How fortunate we are not to be in a war-torn environment!!!
What a luxury to be able to wake up and ponder life rather than being
in a fight or flight survival mode... a lot to think about... a lot to be grateful for...
This particular woman told me that she has travelled to India, teaches Yoga and
was soon planning another rip to India ... and so it goes ...
Member of Oil Painters of America, American Impressionists Society,
The California Art Club, The National Museum of Women in the Arts,
The Portrait Society of America and The Napa Valley Art Association
Deirdre Shibano is also guest Art Instructor for the Auberge Resort's
Calistoga Ranch in Calsitoga, California.
Presently teaching at the Napa Valley College, St. Helena Campus
Please see classes and coming events
Represented by Studio Kokomo, Calistoga, Xanadu Gallery, Arizona
CRFine Art, Fine Art America, and Napa Vallety Art Association.